It's my 3 Wishes Wednesday!!!
Wish #1
Ever After High makes me wish that my girls we little again so I could dress them up in these super cute costumes! I had to give you 2 options to satisfy those that like to go ALL OUT on your costumes and others that look super-duper cute but don't need all the
1st one - You can buy all the pieces individually. Thank goodness because some are
kind of expensive and add up ... but CUTE!
Raven Queen
The 2nd is super cute and less expensive.
You can find it at:
Ever After High "Cute" Costume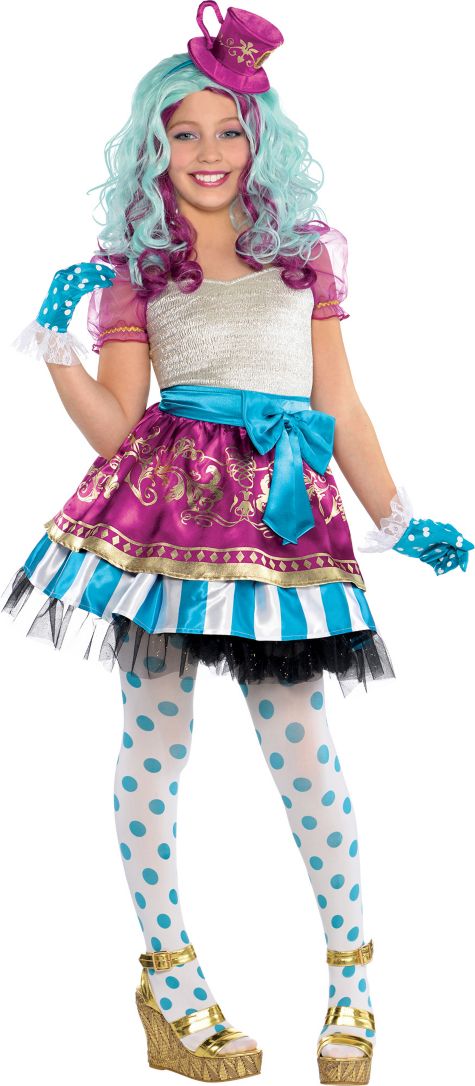 Wish #2
This spellbinding electronic diary lets girls discover both their Royal and Rebel sides, while the two voice-activated passwords keep all their secret thoughts safe and secure forever after! The diary features two compartments, two notebooks for journaling, a "quilt"-tip pen.
You can find this at:
Ever After High Secret Hearts Diary
Wish #3
What girl doesn't LOVE a good, cute, comfy pair of pj's?
These pj's are all that and more and if they came in bigger sizes,
my girls would want them! How cute are these?! You can purchase these at all Walmarts.
Here's the link:
Ever After High PJ's