Okay, so I just finished Snow Like Ashes by Sara Raasch.
There is just one thing to say about this book ... I wish I would have read it earlier. It's amazing! I have been holding out for a good book that I just can't seem to put down and, well, this is it.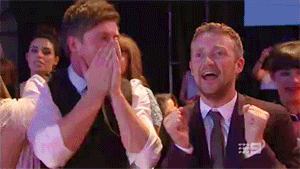 Our hero is 16 year old Meira, one of the few surviving Winterians. 16 years ago, Spring massacred the Kingdom of Winter, destroying their magic and killing their Queen. A handful was able to escape the evil clutches of Spring and now those 8 survivors are the only hope the Winterians have. The orphan Meira has trained her whole life to be a warrior and to protect her best friend and Winters future King, Mather (Love interest #1). With blond hair, blue eyes and a body to kill for, you can't help but love him right from the start.
Later in the book we meet Love Interest #2. The Prince of Cordell Theron (my personal favorite, yup that's right. As of book 1 I'm team Theron.) I could go on and on about why I feel this way but I guess you will just have to read it for yourself and find out why he is so amazing. lol
After Theron's dad, the King of Cordell turns out to be a real jerk, the fighting begins. A war is fought and Meria is taken prisoner. Thrown into the work camps with the rest of the Winterians, Meira sees what they have gone through for the past 16 years and it's heart breaking.
This is where I must stop because I don't want to give spoilers. You just need to read the book! I will say, there is more fighting, kissing and (of course) hot boys ... so run don't walk to the nearest book store and buy this book today! Or sit on Santa's lap and ask him for it ASAP.
But hold on ... there is a g
iveaway as well to go with this book!
The picture is to come but here is a hint ... I asked Sara Raasch what her favorite quote was from Snow Like Ashes and the prize has something to do with that.
Good Luck!
To add to your Goodreads list go to Goodreads
To buy, go to
Amazon.ca
Amazon.com
Barnes and Noble
a Rafflecopter giveaway