It's 3 Wishes Wednesday ~ Woohooooo
We are going into the crazy and twisted adventures of the book
Splintered to get our 3 wonderful wishes.
Wish #1

Wish #2
In honor of Morpheus, I chose this

Luna Moth Necklace.
It is a
whimsical victorian style necklace with a beautiful luna moth image
that has a old-style print background.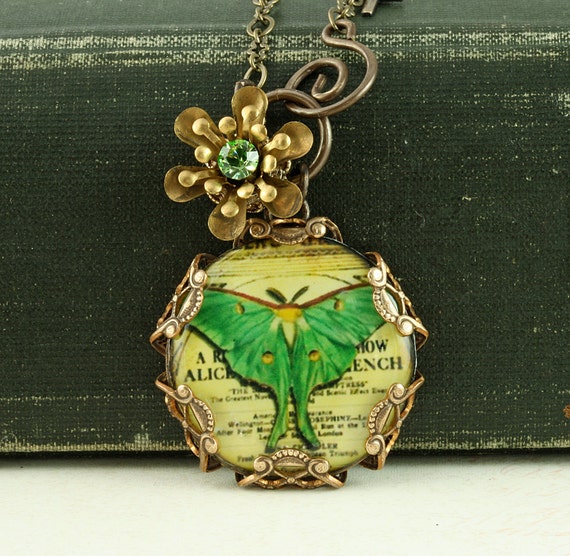 Wish #3
In Splintered, they use mirrors to see and move between lands.
With the whispers of bugs and flowers,
I thought this mirror was
the PERFECT wish to share.
Flower & Butterfly Looking Glass